Those big solid blocks of colour on every Boarding Pass use a LOT of ink. They're wasteful, unfair and infuriating. I used to book car hire through Ryanair but not any more; nor will I use their hotels or any optional services until they stop forcing me to waste ink (the price!) printing THEIR promotional material. Printing it all in black would be no cheaper and even worse because if the black ink runs out the printer won't work at all. And by the time I'm printing Boarding Passes I've either bought or refused everything on offer and I'm unlikely to go back and revise my order.

Peter444

FR Starter





Number of posts

: 1


Location

: 12345


Registration date :

2013-07-09



Yes, advertising on Ryanair's boarding cards is really a nuisance, but I found a straightforward way to get rid of it:

1) print your boarding card(s) to a pdf file using any pdf printer, e.g. pdfcreator

2) using MS Word or Open Office create a single page document with a semiopaque (10% or so) white rectangle in the same position of the ads in the boarding card, print or export it to pdf and save it with a name and in a place you can remember easily, so the next time you can skip this step

3) download PDFtk (an open source pdf manipulation program) from pdflabs.com and install it

4) use PDFtk to "stamp" the boarding card(s) with the semiopaque pdf created before
(I am a Linux user, and the command for me is
pdftk "/path-to/original-boardingpass.pdf" stamp "/path-to/stampfile.pdf" output "/path-to/no-ink-wasting-boardingpass.pdf"
) on Windows you should be able to do the same operation very easily using a graphic interface as well

5) print the resulting pdf document to a physical printer; it will be printed with no, or very little, waste of ink and Ryanair's advertising will still be feebly visible, just in case some zealous Ryanair employee claims it is an integral part of the boarding card and should be readable at any time for your safety and comfort...

noads

FR Starter





Number of posts

: 2


Location

: italy


Registration date :

2013-08-13



like this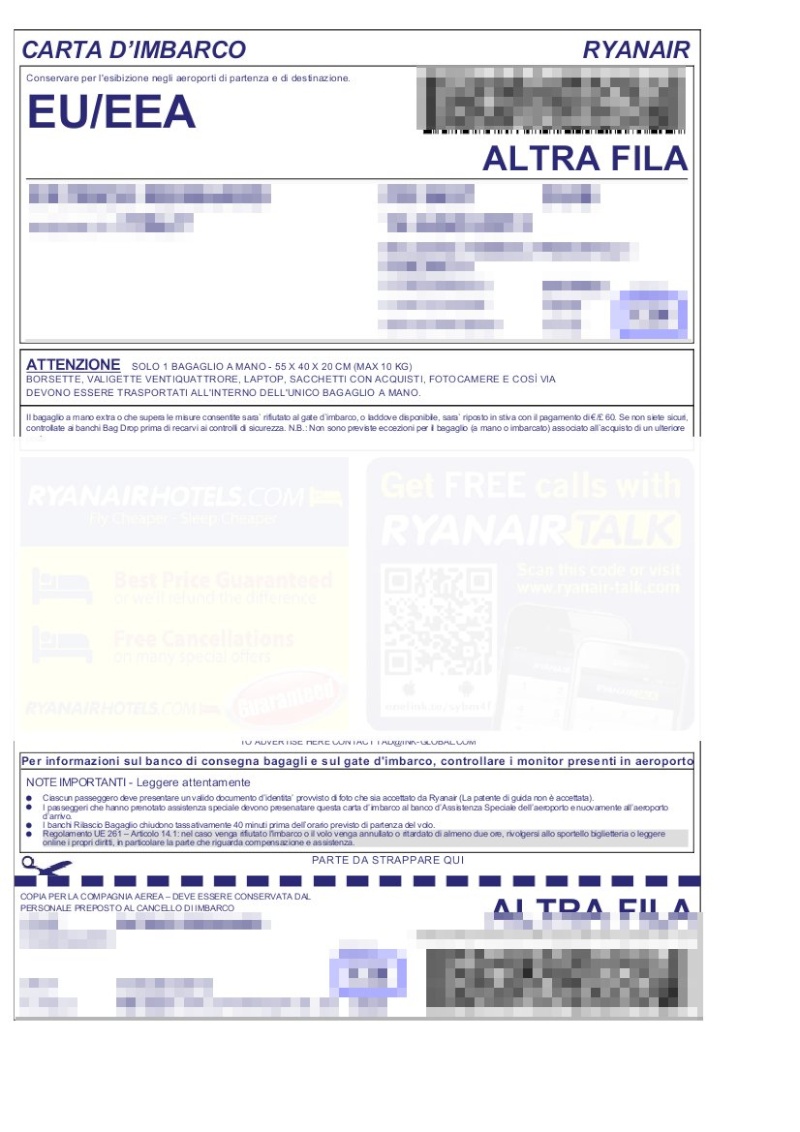 noads

FR Starter





Number of posts

: 2


Location

: italy


Registration date :

2013-08-13




---
Permissions in this forum:
You
cannot
reply to topics in this forum